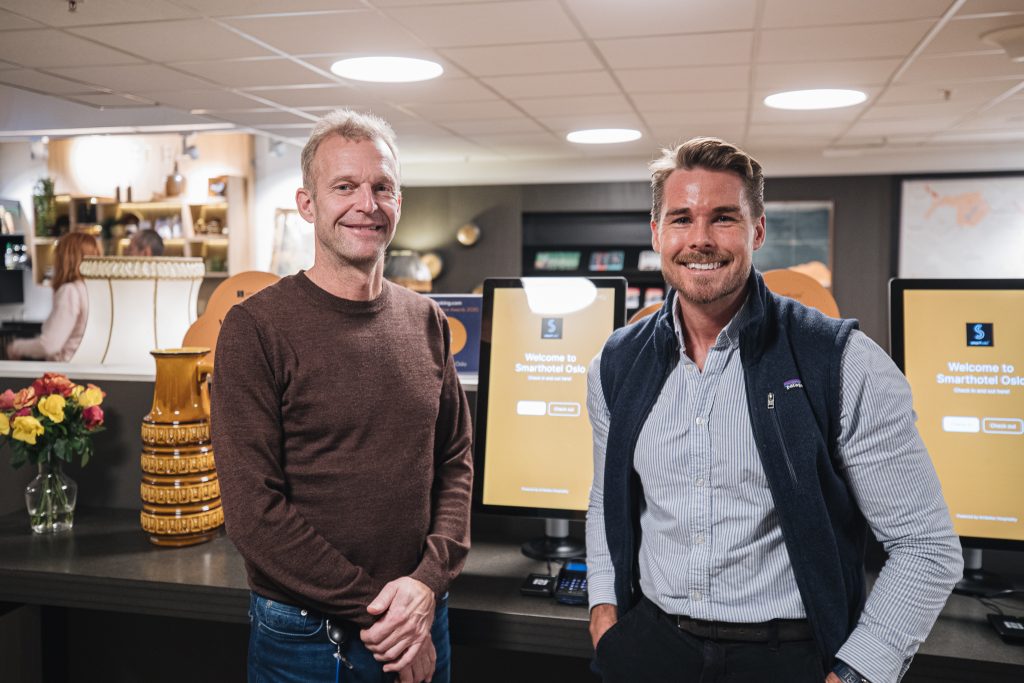 "We chose Arribatec Hospitality because of Alexander and his team, their technology and engagement for further development."
Making Smarthotel smarter
Smarthotel is a bed & breakfast concept that provides affordable accommodation with a high-quality experience. They have hotels in Oslo, Tromsø, Stavanger and Hammerfest.
Four criteria for success
Lars Juhl, Director of operations Smarthotel, explains how they have four criteria for success; personal service, breakfast buffet, cleanliness and profitability.
– When we heard Smarthotel was looking to upgrade its self-check-in solutions, we were very eager to get in touch with them. This was a big decision for the group because it applied to the whole chain, explains Alexander Richter, Managing Director of Arribatec Hospitality.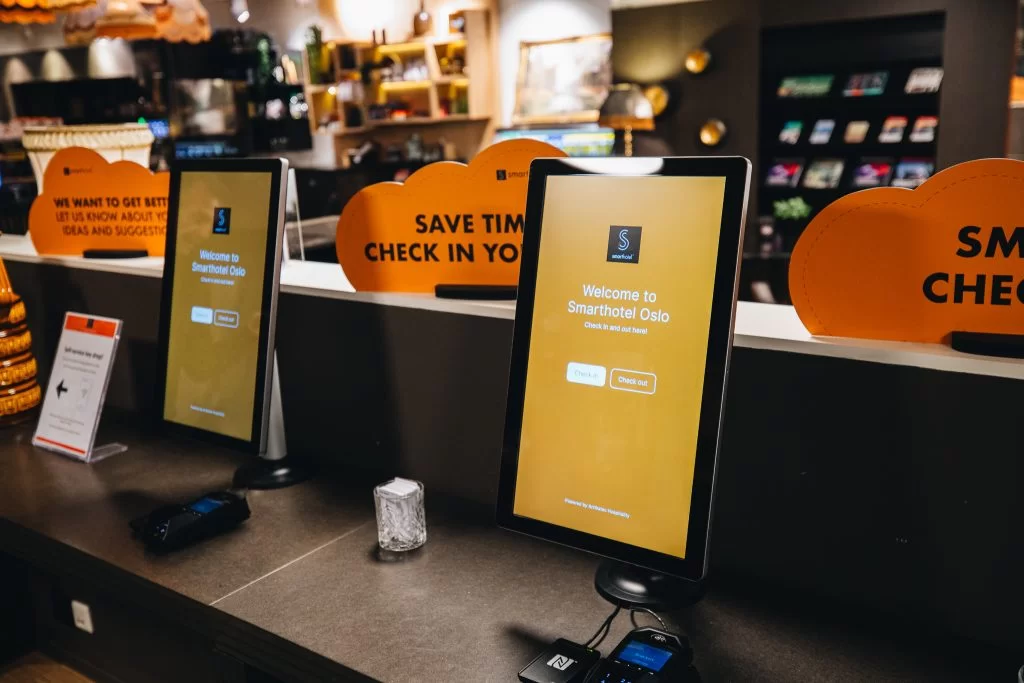 – After several meetings, demos, and such – a deal was finally made. We couldn't be more excited! This is a significant declaration, showing that we are a serious player in this hotel technology industry, says Alexander enthusiastically.
Read more: New kiosk solution for Hotel Astoria.
We started with the hotel in Oslo, and Smarthotel is the first hotel to use our newest feature, allowing guests to buy breakfast straight from check-in.
– This upsell function is not limited to purchasing breakfast – it can be everything from getting champagne in the room, renting a city bike, discounted parking etc. It's basically up to each hotel to decide what we should present in the kiosk, says Alexander.
He explains that this function is crucial, as hotels now achieve higher turnover using our kiosks. He has already seen a significant increase in up-sales and believes this is just the beginning.
"We chose Arribatec Hospitality because of Alexander and his team, their technology and engagement for further development."
– Lars Juhl, Director of operations Smarthotel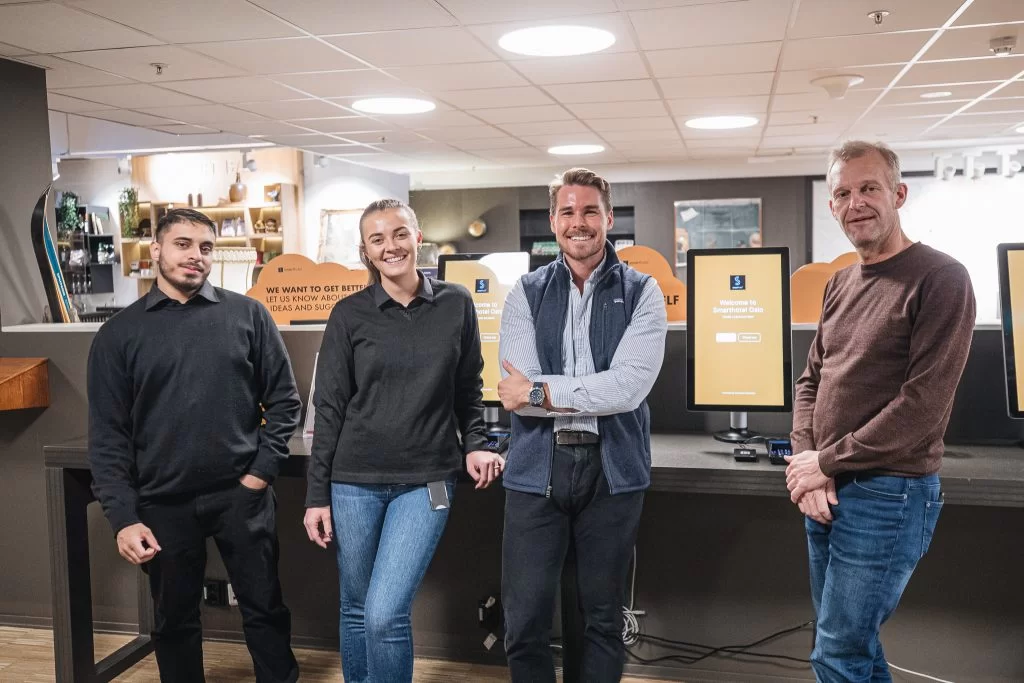 Smarthotel check-in kiosk
Smarthotel has four hotels in Norway and is now starting on the fifth hotel, which will be in Bodø and planned to open at the end of 2022.
– Our ambition is to have self-service kiosks in all of our hotels and future hotels, and to deliver a stable and safe experience for our guests, says Juhl.
– We are very excited about this project. We delivered at Smarthotel Oslo in November 2021 and will start with the other hotels at the beginning of 2022. We couldn't be more excited to get started, says Alexander smiling.
Read more about our self-service kiosk.