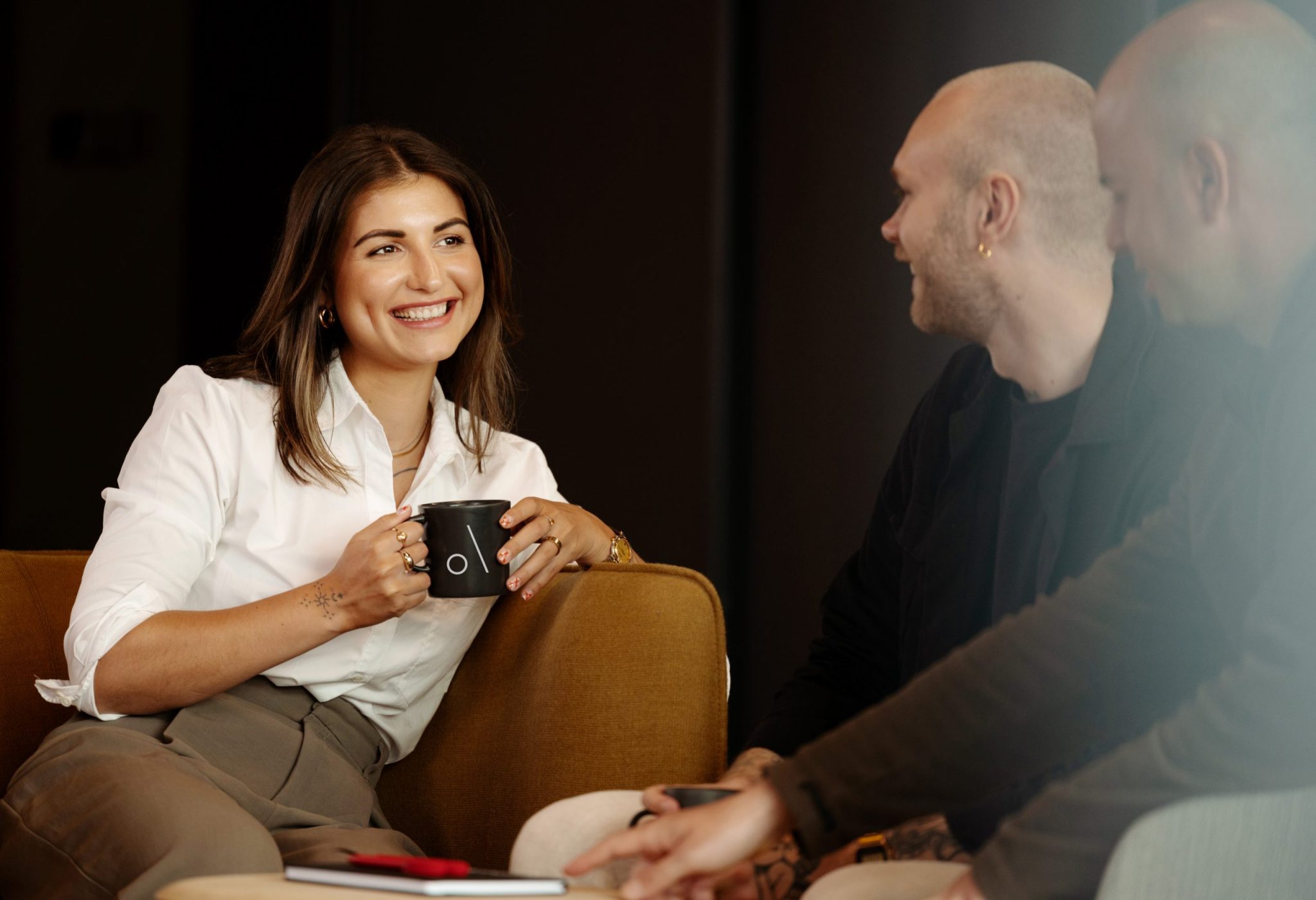 Uncover the struggles of building up a loyalty program, learn how to effectively gain more members and see how Best Western increased their sign-up by 40% with a single integration.
How to increase signups for Hotel Loyalty Programs
As the hospitality industry is highly competitive, hotels are constantly seeking new ways to attract and retain guests. As a result, loyalty reward programs have become increasingly popular for hotel chains, and for a good reason. It's an effective way for hotels to retain customers and encourage repeat stays.
This article uncovers the struggles of building up a loyalty program, explains how you effectively gain more members and reveals how Best Western increased their sign-up by 40% with a few simple steps.
Challenging to get sign-ups for loyalty programs
Loyalty programs are a wise investment for hotels, offering a range of benefits that can help attract and retain customers, increase revenue, and build brand loyalty. However, getting hotel guests to sign up for these programs turns out to be a challenge for many hotel chains.
Guests may not see the value in signing up for yet another loyalty program, and with so many loyalty programs out there, it can be challenging to stand out and provide a unique value proposition that will entice guests to sign up.
Secondly, guests may not be aware of the loyalty program or its benefits. The hotel may not effectively promote the program because they lack a marketing strategy or are not communicating the value to their guests. As a result, guests may not even know that the program exists and the benefits they could receive by signing up.
Lastly, the sign-up process itself can be a barrier for guests. If the process is too time-consuming or difficult, guests abandon the process altogether.
How to boost your hotel's loyalty program

While loyalty programs can offer a range of benefits for both hotels and guests, getting guests to sign up requires effective communication, a clear value offering, and a streamlined sign-up process.
Hotels should make the sign-up process as easy and seamless as possible, whether by integrating it into the check-in process or providing clear instructions on how to sign up. Making loyalty program sign-up a natural part of the check-in or check-out experience is essential for attracting and securing new members to the reward program.
This can mean the receptionist must ask every single guest to join at check-in and manually plot their contact details.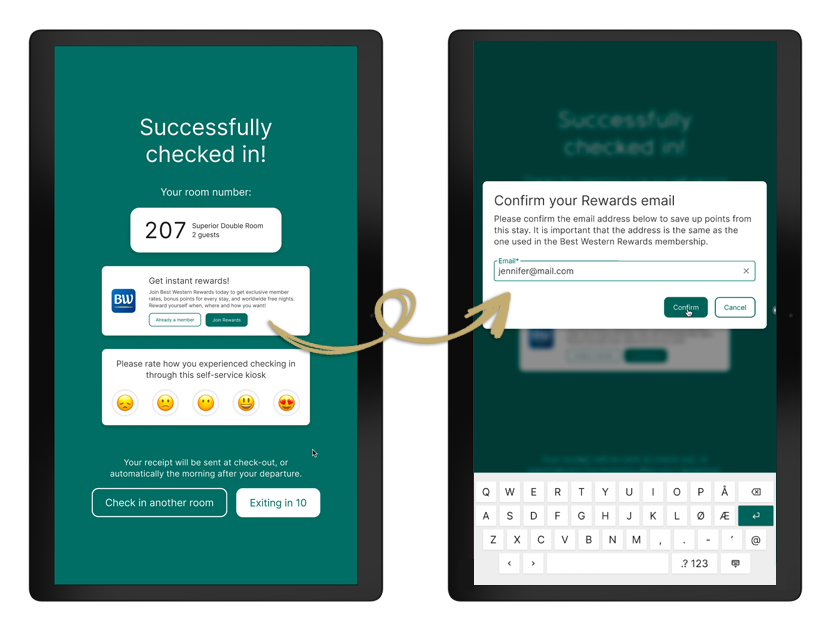 A more effective method is implementing self-service kiosks, which not only streamline the check-in process itself but also serve as a gateway for getting more members to the hotel's loyalty reward program by automating the process and ensuring that every guest is aware of the program and its benefits.
The self-service kiosks from Arribatec Hospitality offer a super simple and user-friendly sign-up method with clear instructions on how to become a loyalty member. It also frees up time for the staff to do other value-adding tasks than asking about loyalty programs and writing down their information.
Best Western introducing its reward program at check-in
Best Western Hotels & Resorts recently partnered with Arribatec Hospitality to integrate their loyalty reward program into their self-service kiosks. The integration allows guests to easily sign up for the Best Western Rewards program during check-in. Since the launch, Best Western have successfully increased its reward program sign-ups by 40%!
The integrated program not only increases the visibility of its program but also incentivises guests to participate by offering immediate rewards, such as complimentary room upgrades or points towards future stays. By partnering with Arribatec Hospitality, Best Western has streamlined the check-in process, increased loyalty program sign-ups, and improved overall guest satisfaction.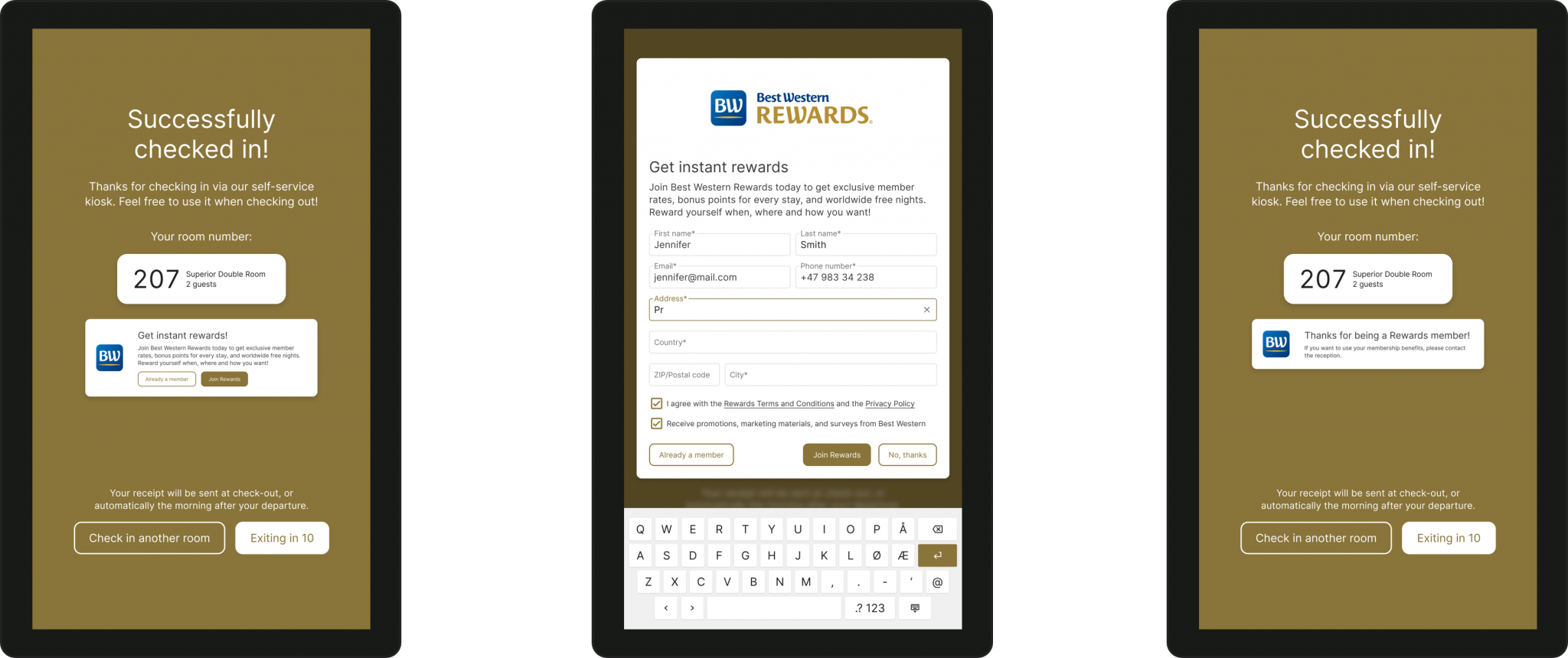 Why should hotels implement loyalty reward programs?
Loyalty programs incentivise customers to choose a particular hotel over its competitors. By offering rewards and benefits such as free stays, room upgrades, and discounts on future bookings, hotels can encourage customers to book directly with them and choose their hotel over others.
Guests are more likely to return to a hotel they feel valued and appreciated, resulting in increased revenue and repeat business. Additionally, loyal guests are more likely to recommend a hotel to friends and family, providing valuable word-of-mouth marketing for the brand.
Secondly, loyalty programs provide hotels with valuable customer data and insights. Hotels can personalise their marketing efforts by tracking customer spending habits, preferences, and interests and offer tailored rewards and benefits.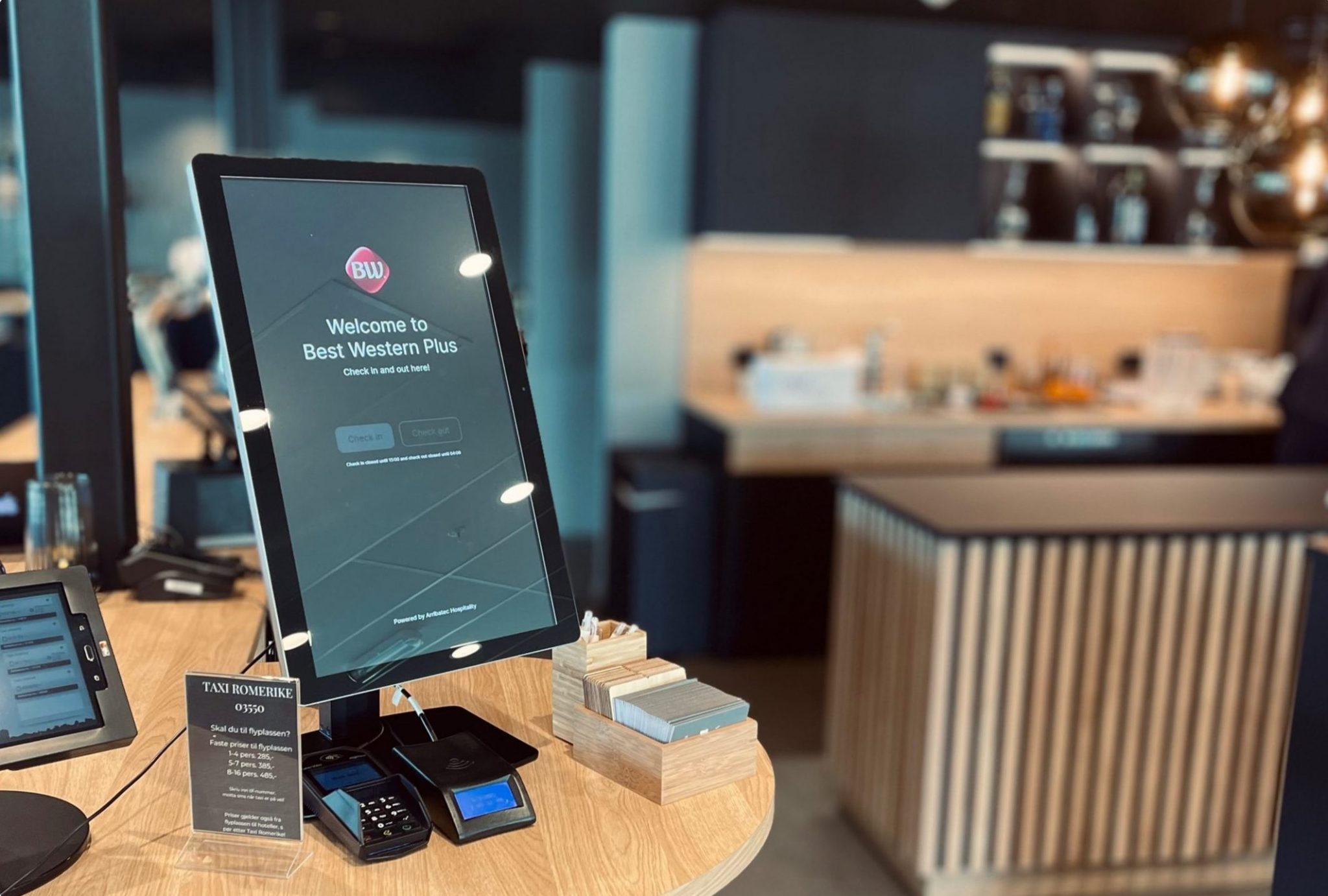 This increases the likelihood of repeat business and enables hotels to effectively learn from their most loyal, and hopefully ideal, guests and further improve the overall guest experience. By leveraging this data, hotels can make informed business decisions and improve their operations, ultimately leading to increased revenue and profitability.
How self-service kiosks enable
more loyal hotel guests
Having self-service kiosks with the reward program as an integrated step of the check-in process is a great way to simplify the sign-up process and ensure that every guest knows about the program. Here are some ways self-service kiosks can help gain  more loyal customers through an increase in loyalty program sign-ups:
1. Convenient and Easy
Self-service kiosks provide a convenient and easy way for customers to sign up for the loyalty program during the check-in process. With just a few taps on the kiosk screen, customers can sign up for the program and earn rewards immediately.
2. Increased Visibility
By integrating loyalty program sign-up into the check-in process, hotels increase the visibility of their program to customers who may not have been aware of its existence. This can encourage more sign-ups and increase participation in the program.
3. Incentivisation
Hotels can incentivise customers to sign up for the loyalty program by offering immediate rewards or benefits for doing so. For example, customers who sign up for the program during check-in may receive a complimentary drink or snack or be upgraded to a better room.
4. Personalisation
Self-service kiosks can be programmed to gather information about the customer during the check-in process, such as their travel preferences and interests. This information can then be used to personalise the customer's experience and offer customised rewards and benefits through the loyalty program.
5. Increased Engagement
Hotels can increase customer engagement and encourage repeat business by incentivising customers to sign up for the loyalty program and providing personalised rewards and benefits. This can increase customer satisfaction, revenue, and a more substantial brand reputation.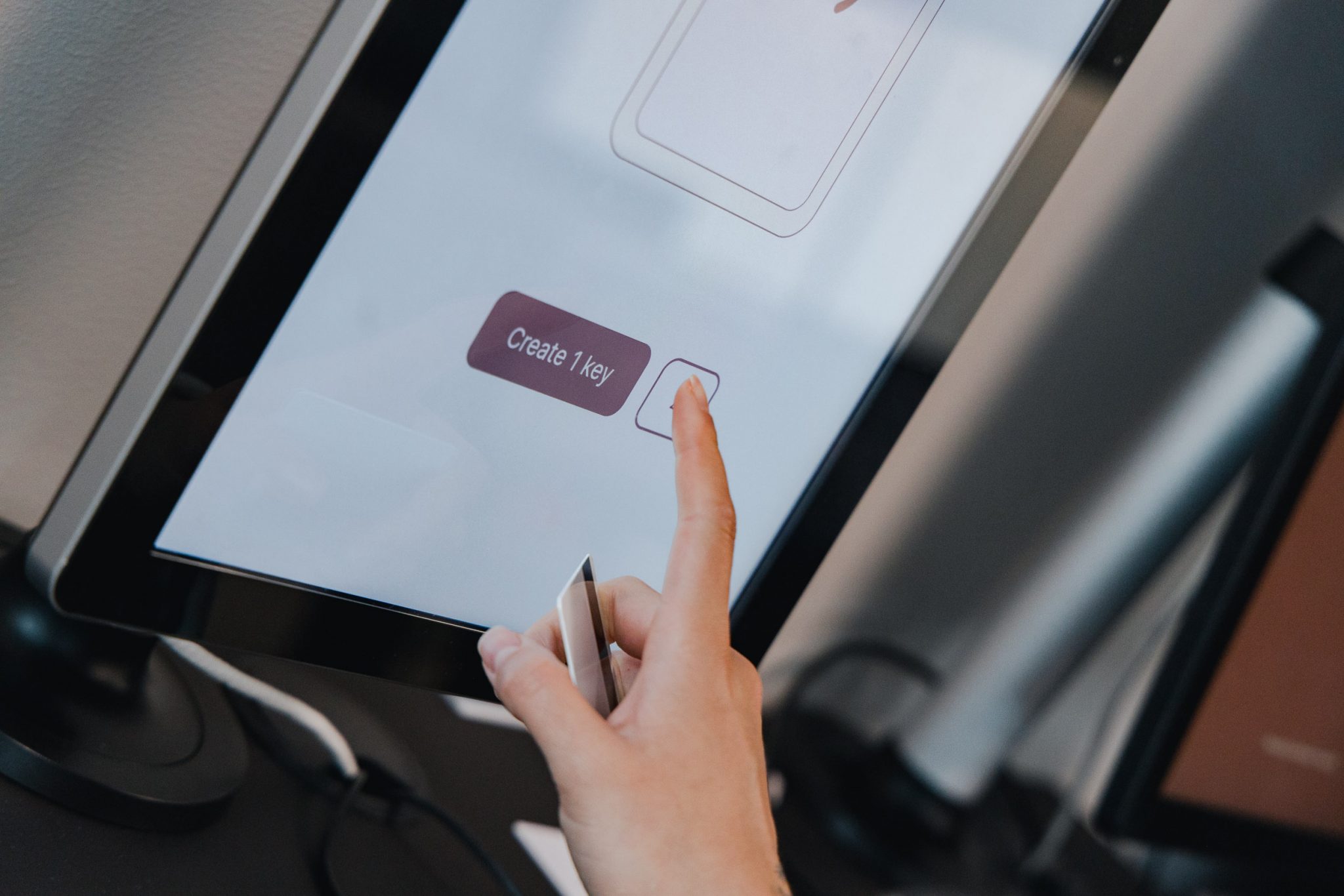 In addition to increasing loyalty program sign-ups, self-service kiosks also offer numerous other benefits to hotels, including reducing wait times, increasing efficiency, and improving the overall guest experience. By leveraging the power of self-service kiosks to promote loyalty programs, hotels can attract and retain more customers and stay ahead of the competition.
Book a demo of the check-in kiosk with reward program integration here.