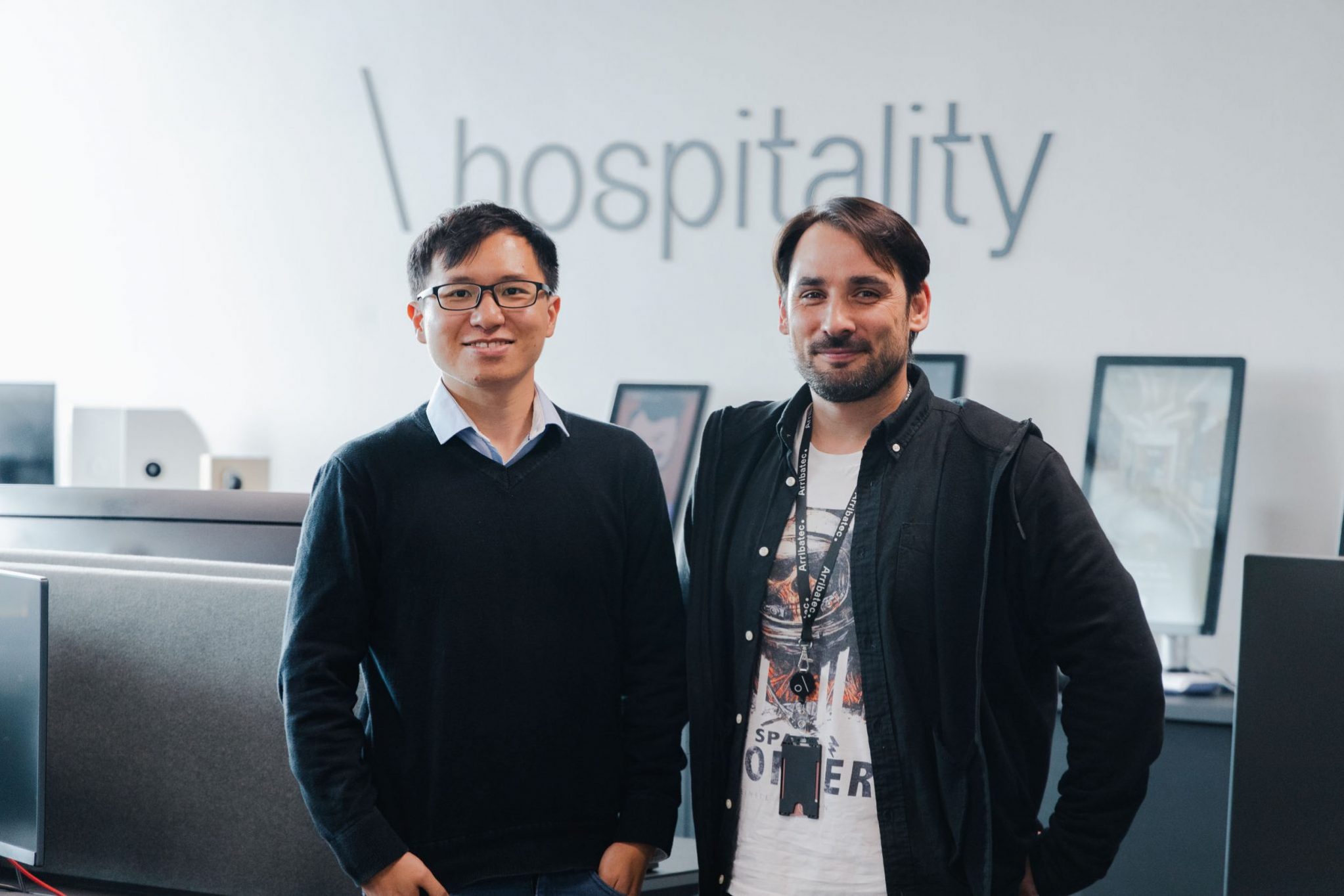 The demand for innovative and smart solutions keeps growing, which means that we must keep up and continue to grow as well.
This September we welcomed two new team members to Arribatec Hospitality; Ka-Hin and Dewald.
Who is Dewald?
— Do you want the long story or the short version? Dewald says jokingly.
— I was born and raised in a small town called Despatch in South Africa. A fun fact about my hometown; it started as a "dispatch" for bricks. There was a massive chimney where the bricks were manufactured and sold to the surrounding towns. The town's founders didn't know how to spell, so the town got the name Despatch, he says.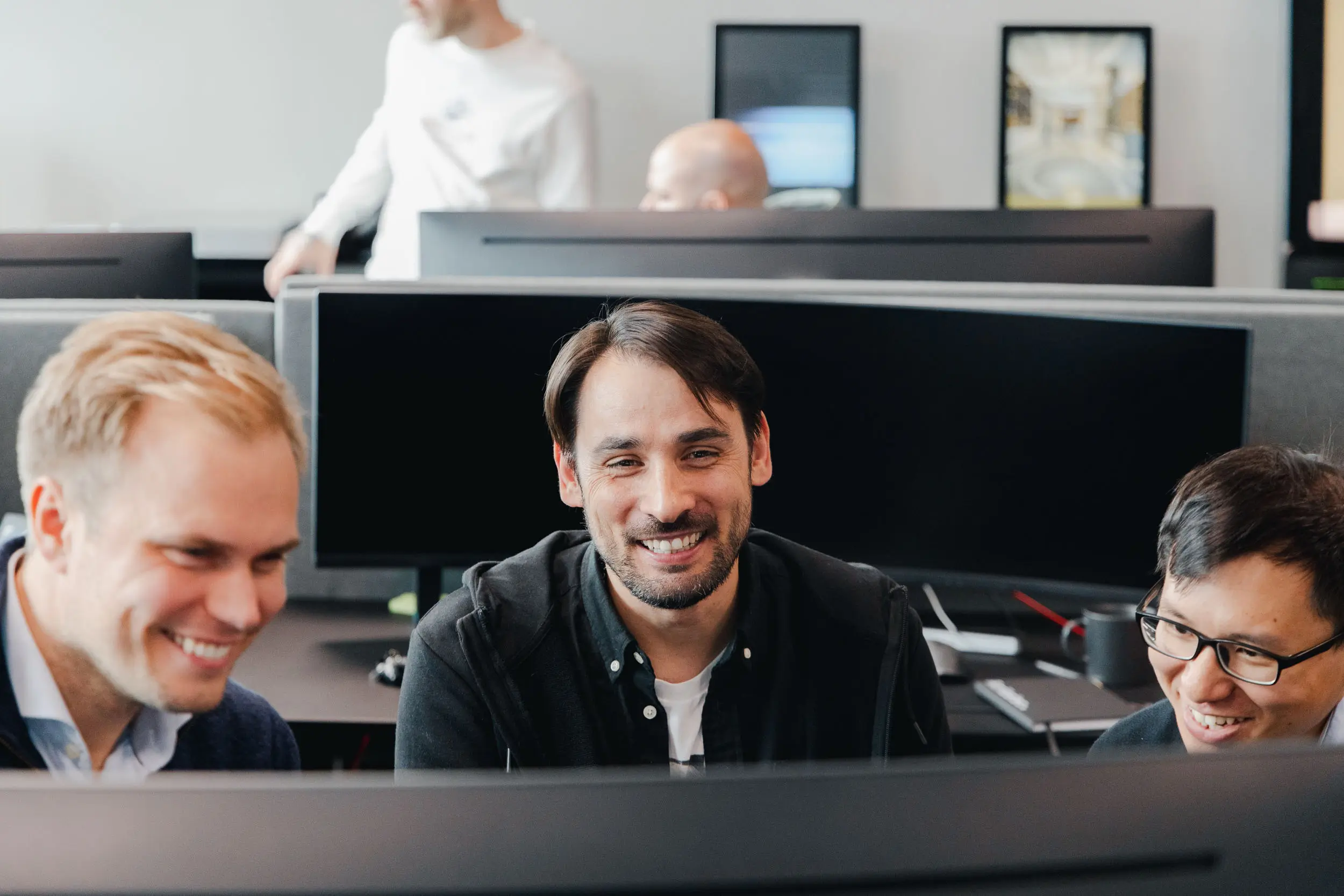 Read more: Arribatec Hospitality signs pilot agreement with Flytoget.
What do you like to do in your free time? 
— I love playing the guitar and entertaining my dog, as well as doing some programming. I also spend a lot of time with my wonderful girlfriend, and we enjoy eating good food and watching old tv-shows. We are watching an old classic, Buffy the Vampire Slayer, from the 90s.
Before entering software development, Dewald studied Music technology at the university. In 2009 he changed careers and studied Software Development at Nelson Mandela University in South Africa. After graduating, he worked for companies and as a freelancer.
In 2019 his journey brought him to Norway, where he started working as a front-end development teacher at Noroff. Now he is here at Arribatec Hospitality.
What brought you to Arribatec Hospitality?
— It was time for me to move on from teaching. Arribatec's technology seemed like a terrific fit for my prior experience. Once I met the Hospitality team, I knew that this was where I wanted to be.
Dewald will be working on the hotel solutions as a core engineer.
— I can't wait to contribute to the software we are developing for hotel systems. And I can't wait to be a part of the growth Arribatec Hospitality is having right now.
What does the future of Arribatec look like?
— Bright and full of happy customers, he says, smiling.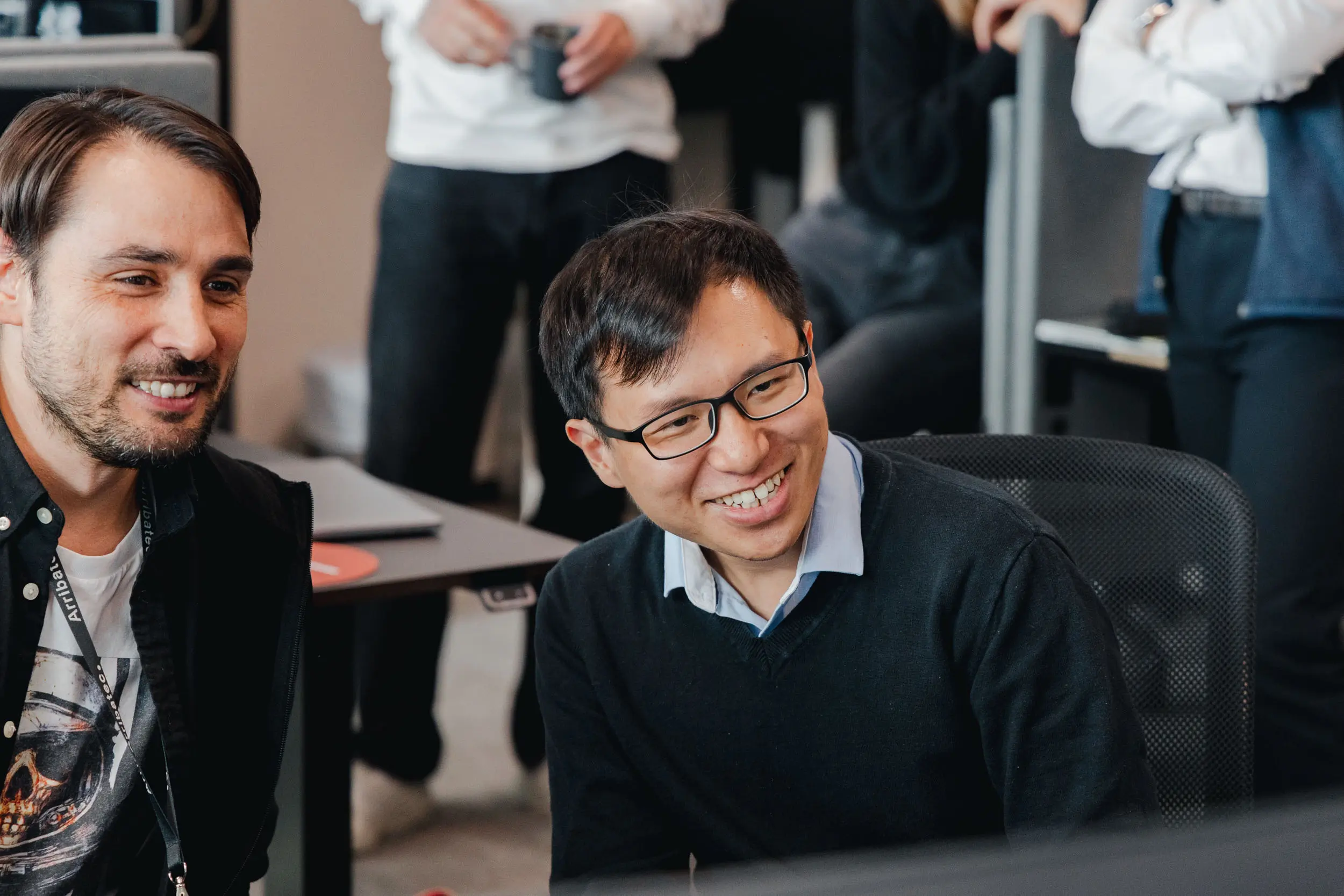 Who is Ka-Hin Lau?
— Good question! Well, I was born and raised in Hong Kong. I came to Norway in 2021 to finish my master's degree in computer science at the university in Tromsø, Ka-Hin explains.
— In my free time, I love watching basketball and the NBA, especially the Phenix Suns, my favourite team. I also enjoy watching movies, reading, listening to music, and hanging out with my friends.
Ka-Hin worked as a software engineer in Hong Kong for three years before coming to Norway. He says that technology can improve our standard of living and bring convenience to our lives.
— I like coding, and I enjoy the process of building and developing a product and the satisfaction that comes from seeing results. 
What brought you to Arribatec Hospitality?
Ka-Hin was able to visit Norway once before, right before the pandemic hit and fell in love with the country and the people. After his visit he knew that he wanted to experience more of the country, so when he finished his degree in Tromsø he applied for a job at Arribatec Hospitality.
— I applied for the job at Arribatec because the products they develop look innovative and futuristic to me. Also, the technology skills they are using for development are similar to mine. After meeting the team, was attracted by the energetic vide and passion I felt from the team, Ka-Hin says smiling.
Join our team!
Do you want to be a part of our team? Check out our career portal and connect with us to be notified about new positions.