The right direction
Opera Cloud is a real cloud-based solution with access via browser and mobile, at no extra cost. This makes the staff mobile and disconnects them from fixed stations and office spaces, and the hotel management is free from local servers with costly upgrades and maintenance.
– Oracle Hospitality has a long experience with PMS, data security and cloud-based systems which makes Opera Cloud a good and safe transition for hotels that are ready to take it to the clouds, says Einar Soleng CEO of Sunfield Consulting.
Einar Soleng telles us more about the benefits of using Opera Cloud.
– There are a lot of benefits of using Opera Cloud. You will be more time and cost effective, you get a global platform and access to it on the go. At the same time, you don't have to worry about upgrades because we do that for you, Soleng explains.
Read more about our self-service kiosk.
"When converting to Opera Cloud, you will receive a digital training course and we assist you to help you get startet."

Einar Soleng, Sunfield Consulting
Better communication
Arribatec Hospitality is now Opera Cloud ready which means that they support yet another PMS system.
– This is a great advantage for us. Using a cloud based system opens up a lot more possibilitets for quicker maintenance and updates, says Andreas Løseth, Chief Product Officer Arribatec Hospitality.
Oracle is moving towards a more cloud-based operations for all hotel management, Andreas adds.
The new kiosks at Sundvolden hotel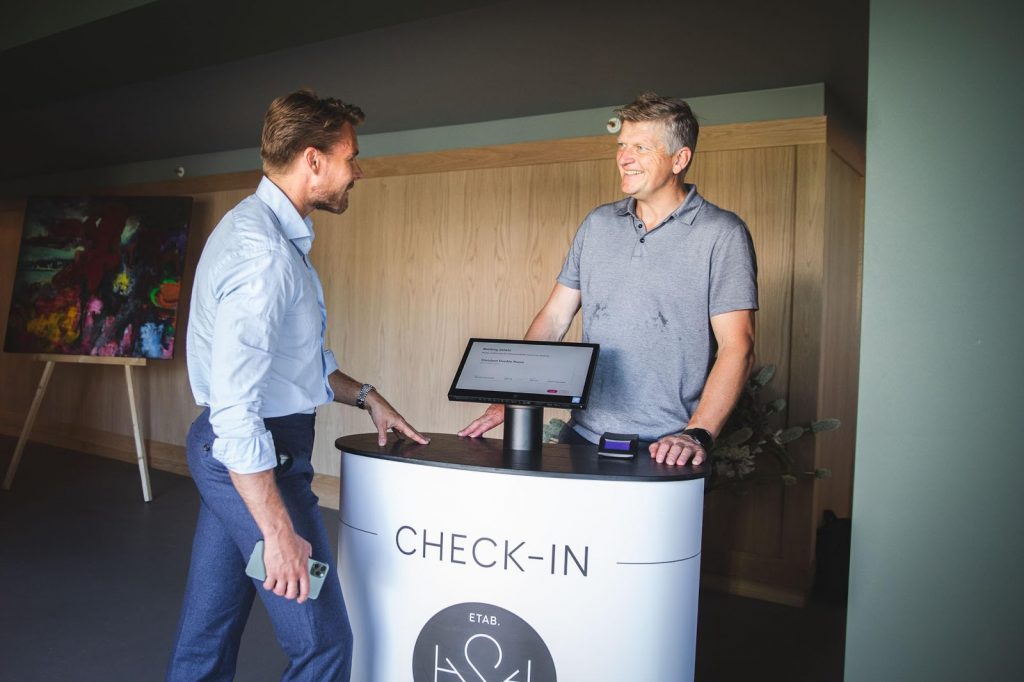 Sundvolden Hotel
In 2020 Arribatec Hospitality provided Sundvolden Hotel with the Self-service kiosks and digitalized big parts of the hotel. Now with the upgrade to Opera Cloud, the hotel doesn't rely on local serves.
– This is the future, of that I am 100% confident. That's why I'm so pleased that we've been on the ball and gotten this great collaboration going with Arribatec Hospitality, says Tord Moe Laeskogen, owner of Sundvolden Hotell.