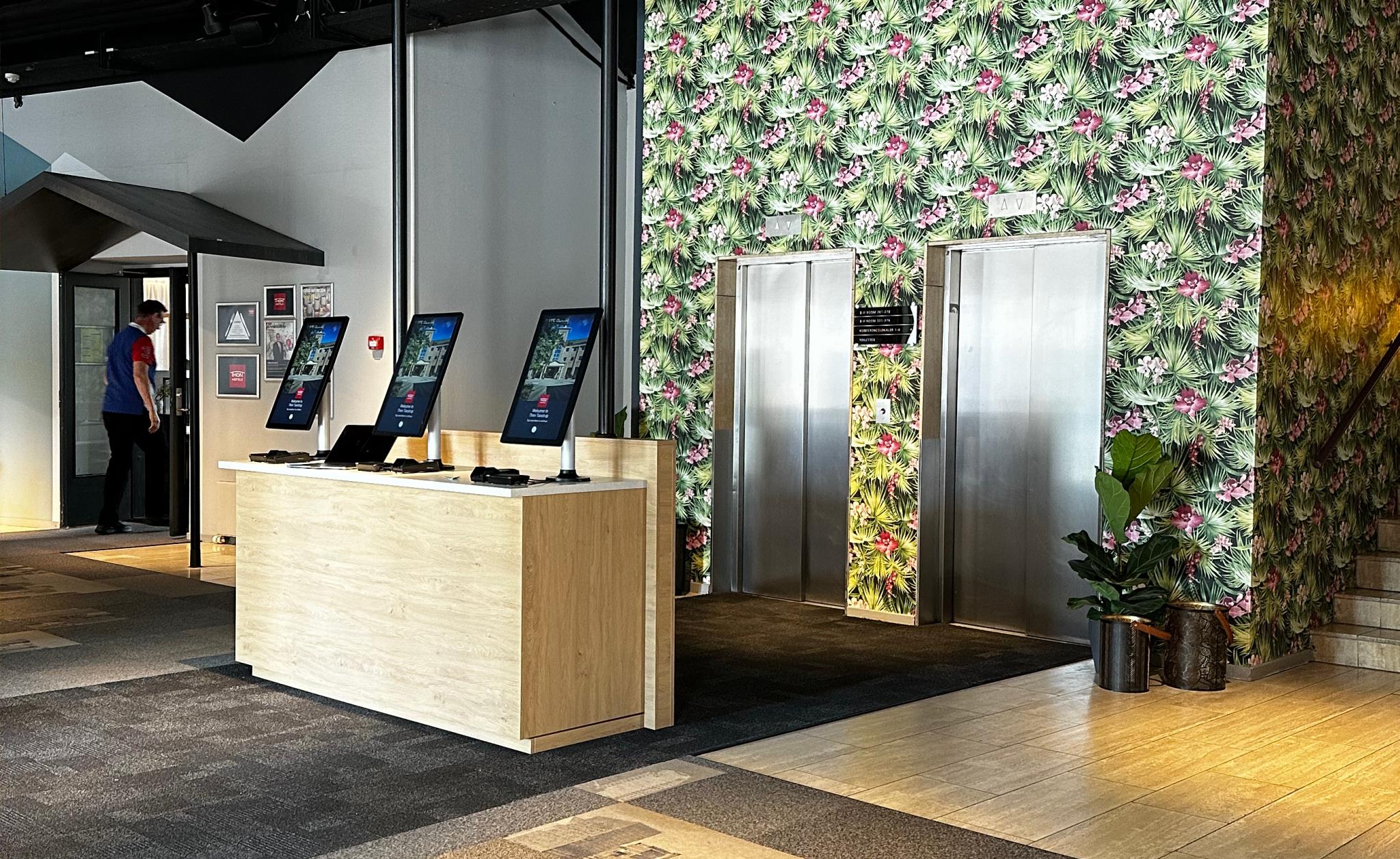 The first Thon Hotels kiosk installation is rolled out! Guests at Thon Taastrup can now skip the lines and get 24/7 availability.
First kiosk installation for Thon Hotels is complete
Last week we rolled out the first self-service kiosk for Thon Hotels, and the primary hotel to go live with our check-in solutions was Thon Partner Hotel Høje Taastrup. Guests at Thon Taastrup can now skip the lines and get 24/7 availability.
Earlier this year, we announced our partnership with Thon Hotels for the roll-out of our self-service check in kiosks at their hotels across markets. Thon Hotels' current chain encompasses more than 80 hotels in Norway, Brussels, Rotterdam, and Sweden.
"Thon Hotels is renowned for excellent customer satisfaction, and by personalising a unique and efficient check-in experience, we will reduce hotel costs and increase customer experience. Our solutions will reduce the front desk workload and relocate staff to focus on other value-adding tasks," Alexander Weiss Richter, Managing Director of Arribatec Hospitality.
There is also more existing news ahead for Arribatec and Thon, as the announced frame agreement includes a joint development and integration between the market-leading digital receptions and Thon's guest app.
"By integrating Thon Hotel's guest app with Arribatec Hospitality's innovative self-service check-in kiosks, we will create a powerful and integrated solution not yet seen in a hotel lobby," says Geir Johansen, CEO of Arribatec.