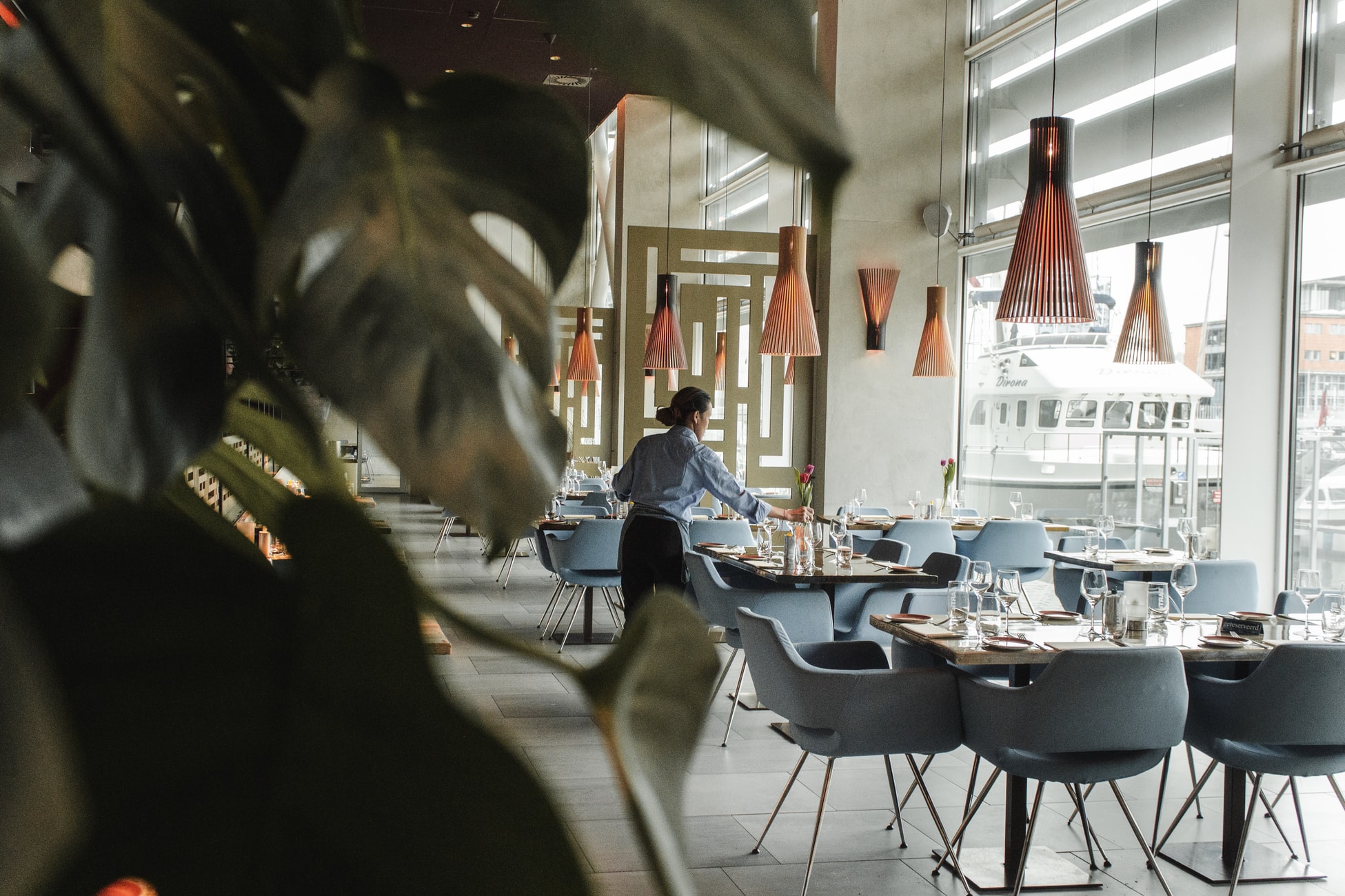 There is undoubtedly a gap in the market for eco-friendly accommodation. Here are the hard facts and actions to take to gain a competitive edge in the hotel industry.
Sustainability efforts for hotels
The Carbon Trust estimates that the hospitality sector accounts for approximately 1% of global carbon emissions, and implementing sustainable practices is vital to reach the UN goals and turn around the trend. 
Sustainability in hotels has become increasingly important in recent years, not only to keep the industry and our planet going but also to keep your guests happy. According to a survey conducted by Booking.com, a whopping 81% want to choose a sustainable accommodation in the upcoming year.
Attract a growing demographic of eco-conscious travellers and gain an edge
There is undoubtedly a gap in the market as, according to the same survey, almost half (49%) still believe that there aren't enough sustainable travel options available, and according to TripAdvisor, 62% are also willing to pay more for it!
In other words, the potential to gain a competitive edge by taking actions to provide sustainable stays is excellent. In addition to tapping into this growing demographic of eco-conscious travellers and holidaymakers, it helps build your hotel's reputation – as long as it's genuine and yields real change.
..still not convinced?
With 53% admitting they get annoyed if the hotel stops them from acting sustainably, and the Cornell University study revealing that hotels implementing sustainability initiatives can see an increase in revenue per available room (RevPAR) by up to 3.8%, failing to join the eco-movement definitely costs more than the initiatives itself.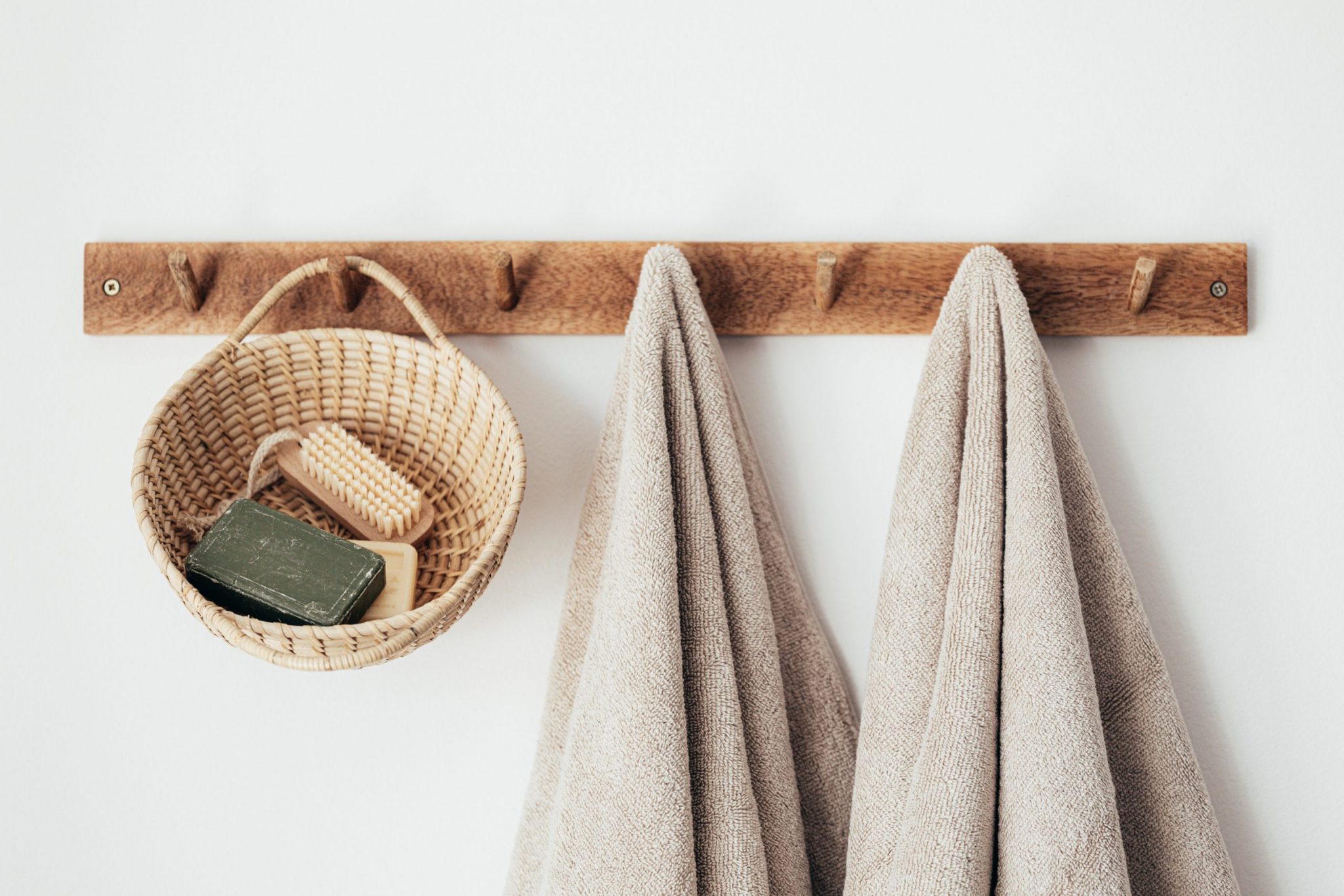 So what sustainable actions can your hotel take to attract eco-travellers?
Hotel management should consider a range of factors when implementing sustainable practices, from energy and water conservation to waste reduction and the use of eco-friendly materials. The upside of many initiatives is the direct cost savings! Keep reading to get inspired:
Energy reduction at hotels 
An obvious factor to consider is energy conservation. In addition to cost savings, reducing energy consumption is a very tangible way to measure your hotel's sustainability efforts.
This can include towel/linen reuse, installing adjustable or intelligent thermostats in every room, installing energy-efficient lighting and appliances, and utilising renewable energy sources such as solar panels, which also save money on energy bills.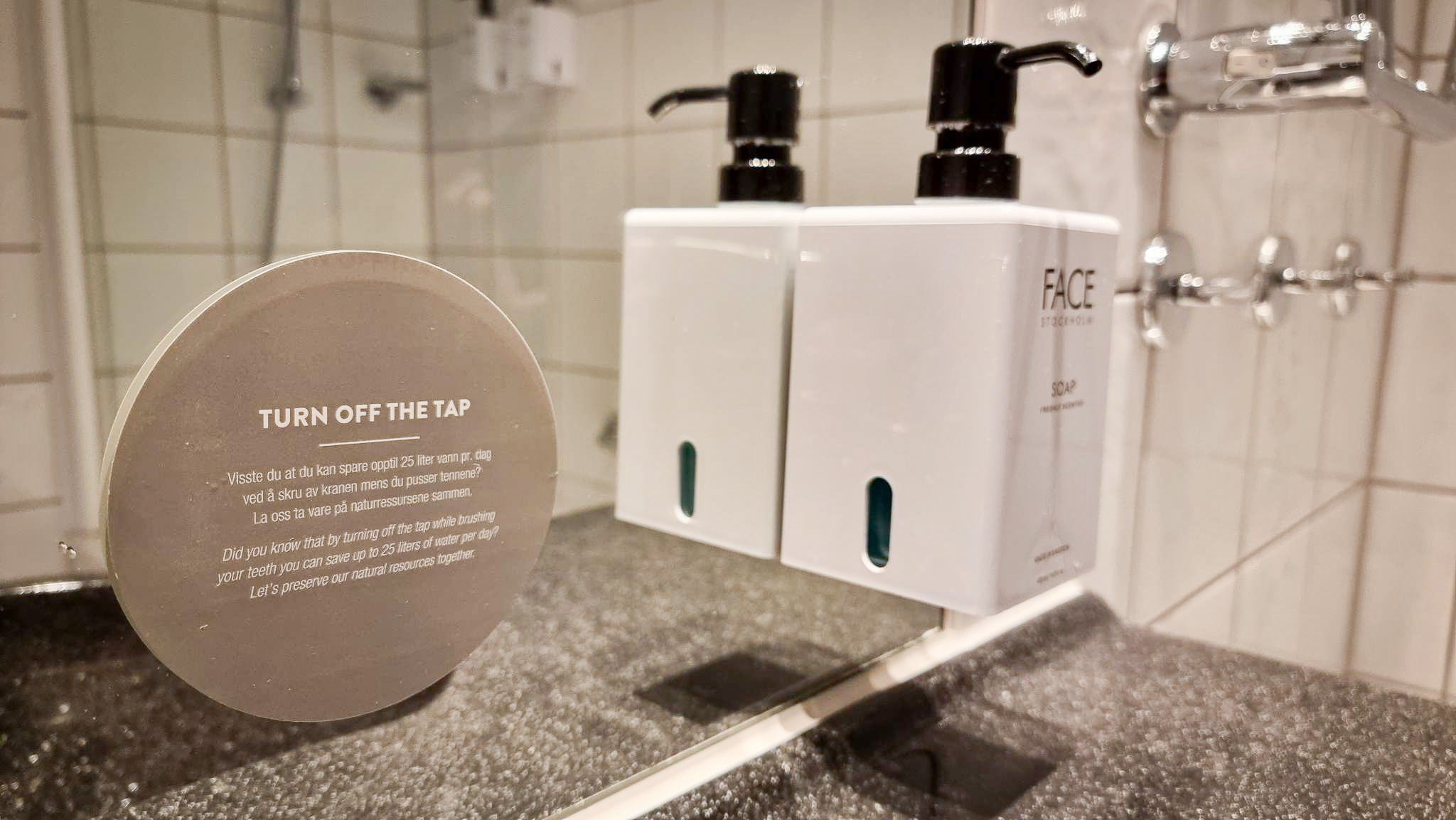 A crucial step to reduce carbon footprints is serving mainly locally produced food and replacing meat with green options at the buffet. Offering animal-free products is expected by the new generation.
Water & waste 
Effective methods to reduce water consumption in hotels are installing low-flow toilets and showerheads, fixing leaks promptly and implementing water recycling and rainwater harvesting systems.
Hotels can also reduce waste by implementing recycling programs, composting organic materials, and reducing single-use plastics. Very few hotels offer recycling options in the hotel room, which 57% of guests would like to see, according to a TripAdvisor survey.
Additionally, hotels can donate unused food and other items to local charities rather than throwing them away. There are multiple donation programs and consumer apps on the market that simplify donations and discount takeaway of leftovers. These are also excellent marketing opportunities for any hotelier and portray your business as philanthropic and conscientious.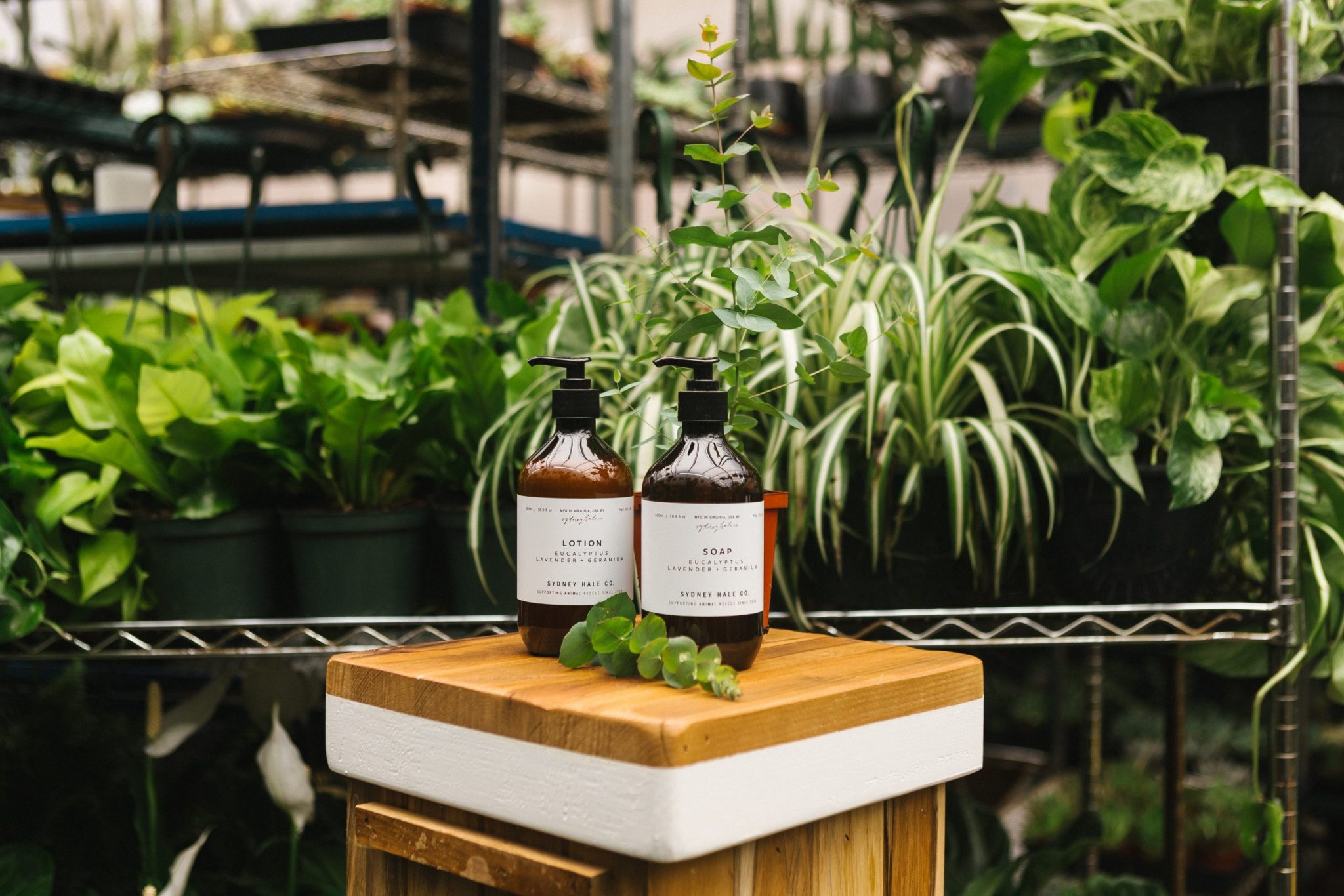 Eco-friendly material & consumption
Replacing hotel products with eco-friendly materials is an excellent way of reducing carbon footprints. In a utopian world, all hotels are built using eco-friendly materials in their construction, such as using sustainable wood, insulation made from recycled materials, and low-VOC (volatile organic compounds) paint. 
But for existing hotels with no plan to upgrade the building (like most hotels without significant financial backing), finding sheets and interior made of eco-friendly material from fair-trade suppliers are an excellent place to start. 
A more practical and economic effort is providing planet-friendly amenities to guests, such as biodegradable toiletries, reusable water bottles, or encouraging water from the sink instead of plastic bottles. An increasingly popular action is to replace travel-size soaps with refill dispensers.
Partnering with a conscious brand for the minibar selection is another low-hanging fruit that instantly reflects on your hotel's brand reputation. 
Digital solutions for hotels as
a tool for tackling paper waste
Installing self-service kiosks and mobile hotel apps can help modern and future-minded hotels reduce their environmental impact while also improving guest satisfaction by eliminating queuing and adapting to new consumer habits.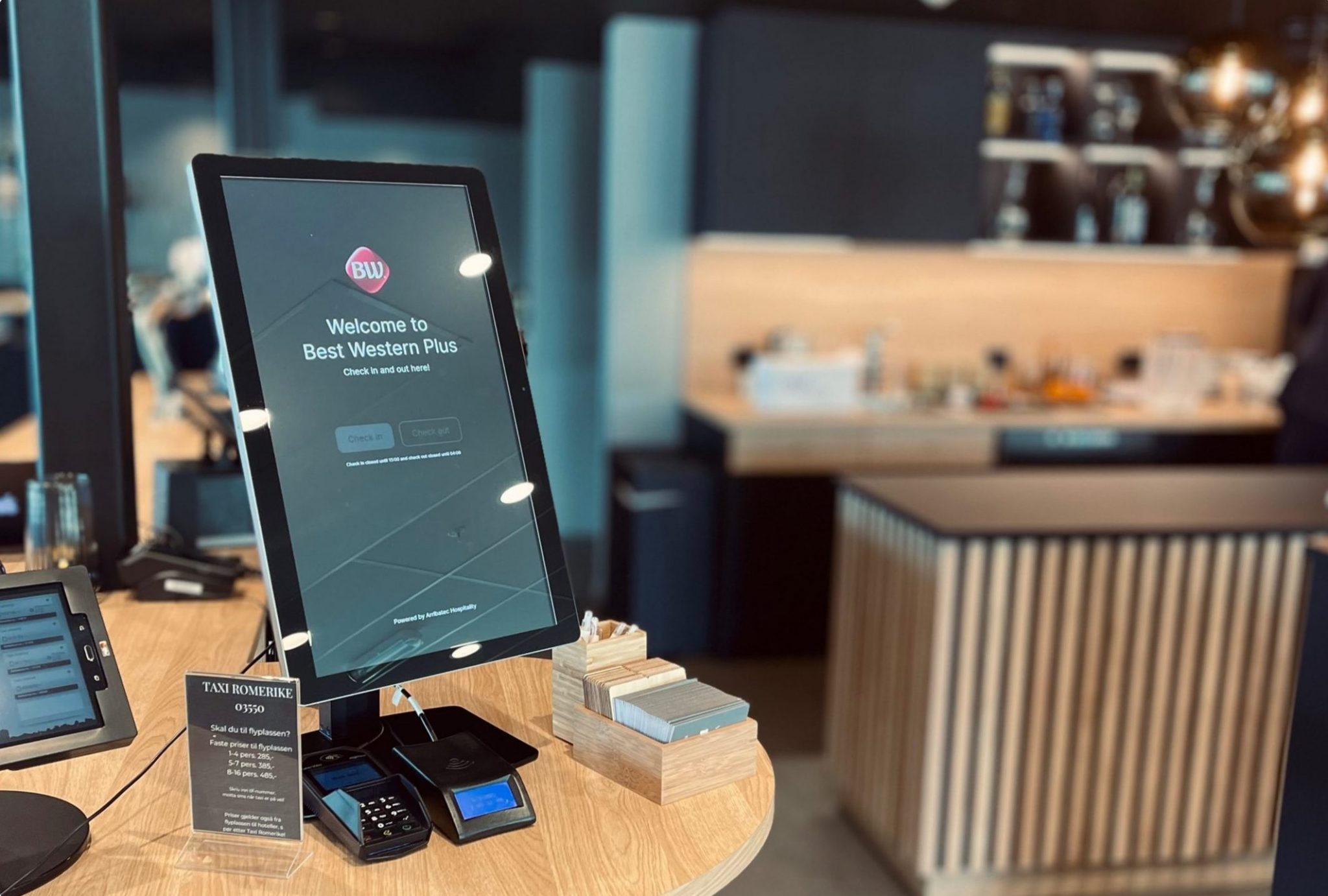 By allowing guests to check in and check-out digitally and get their information digitally, hotels reduce the use of paper and ink for printing. Providing guests with digital maps and guides is another step to reduce printed materials and provide a more convenient and accessible guest experience.
The vital success factor for building an eco-friendly hotel brand
Engagement and change management are essential to succeed. Building a sustainable hotel brand must be anchored throughout the organisation and include all your employees in the journey.
A solid process management system helps you organise all the initiatives and develop a solid strategy that your staff feel attached to. Our consultants help you succeed with your sustainability project.
It's also worth repeating that the changes you plan to make to become eco-friendly must be genuine and have a real impact, as guest quickly detects greenwashing. Being concerned about our planet will take you further than just caring about branding and eco-trends.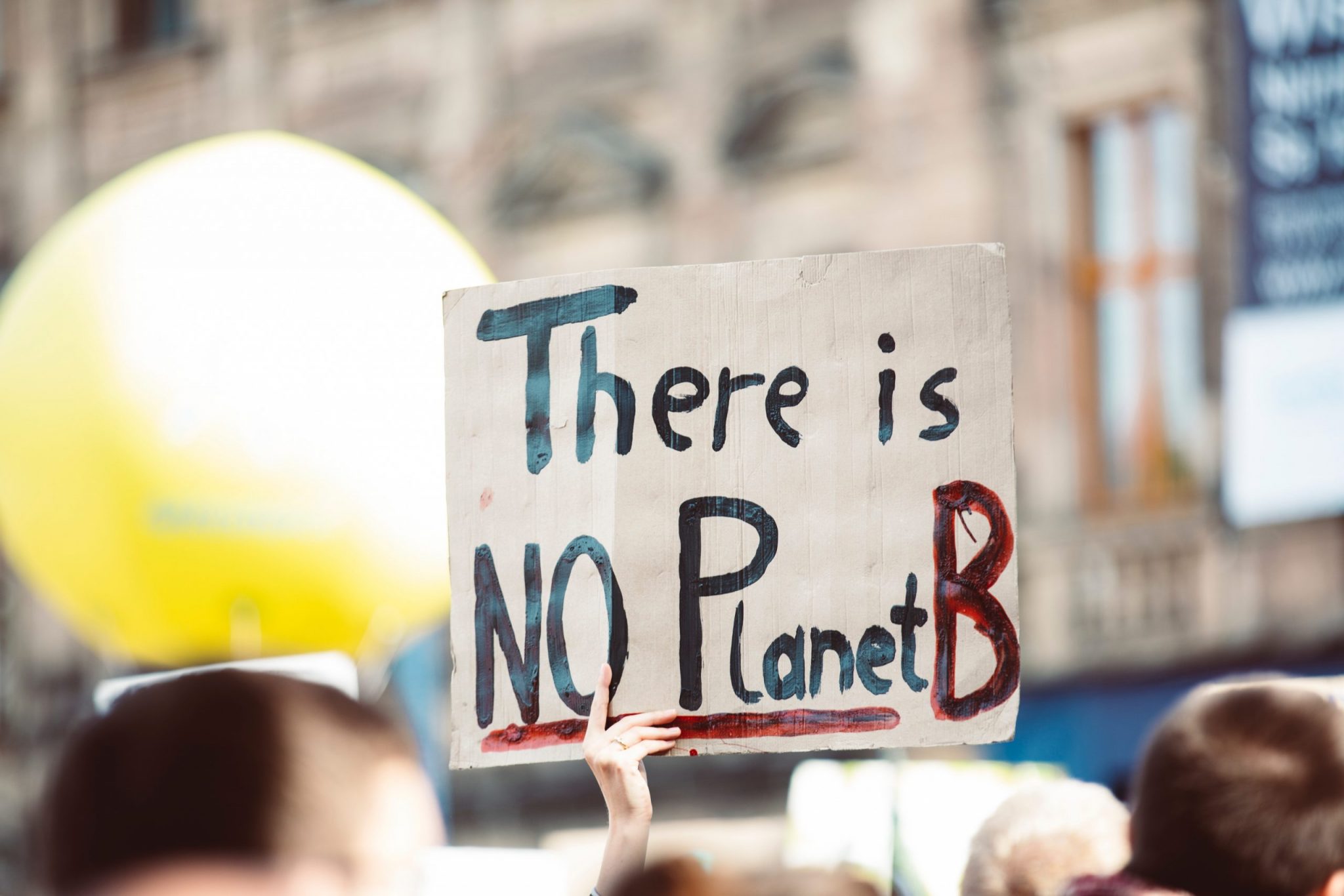 Conclusion: get eco-friendly asap
In conclusion, sustainable hotel practices are crucial for reducing environmental impact, saving money, and improving brand recognition.
Sustainability in the hospitality industry involves implementing practices that reduce environmental impact, promote social responsibility, and address social challenges. By doing so, hotels can benefit financially, attract eco-conscious guests, and contribute to a more sustainable and equitable future.
Use the form below to get in touch with Arribatec Hospitality and explore our digital products and other solutions for modern hotels.