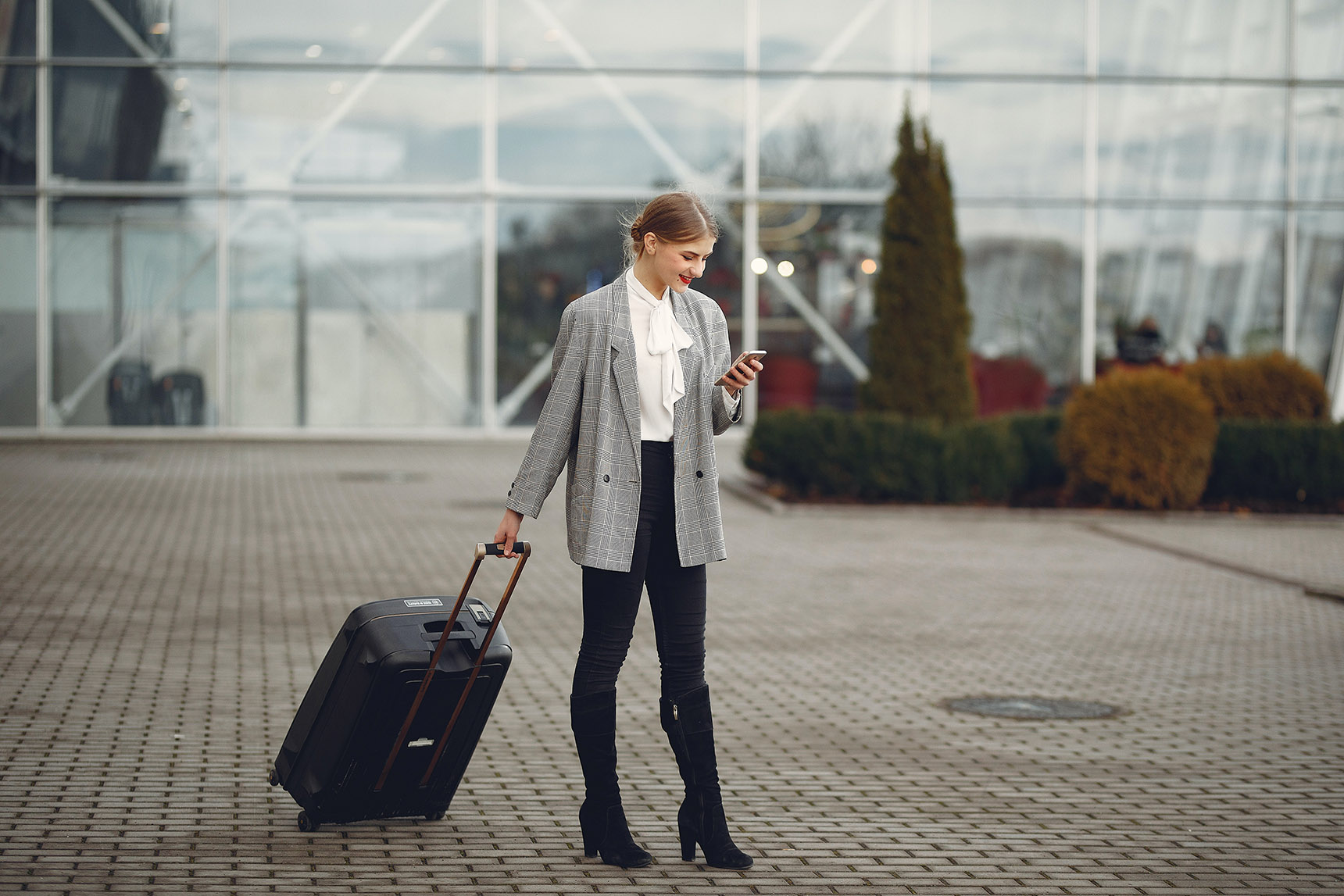 The general travel industry is already going digital with self-service and mobile solutions. Why does the digital journey end at the hotel reception, and what are the benefits of mobile check-in solutions for hotels?
Why hotels need to offer mobile check in
Summary: Over 30% of all hotel bookings are made via phone, and 1.5 billion boarding passes were estimated to be delivered via mobile in 2019. Additionally, 91% of us get frustrated when a business requires an app download.
The conclusion is clear: travellers love using their phones but hate using apps, so why does the digital journey stop at the hotel entrance? This article will review the benefits of mobile check-in solutions for hotels and recommend great mobile solutions that do not involve app downloads.
The digital journey
Let's dream about your next vacation: Starting the journey, you check in for your flight via your phone and arrive at the airport the next day, using the self-service bag drop to ship off your luggage. You scan your phone to board your flight and sit down to listen to a podcast. Smooth!
When arriving at your destination, you run through the self-checkout line to pay for a coffee while checking the train schedule online and book the ticket in just a few clicks before scanning the code to enter the platform. Great! You then arrive at the hotel you booked in a mobile app a few weeks earlier and checked in via the….reception.
Why does the digital journey end here?
And what does this say about the hotel industry?
In today's digital age, consumer habits have changed drastically, and people now opt to use smartphones as their everyday tool, especially on travel. Juniper Research revealed that over 30% of all hotel bookings are made via phone, and estimated 1.5 billion boarding passes were delivered via mobile in 2019.
The trend is clear: travellers prefer to use their phones for self-service. Why does the standard hotel check-in experience not reflect that?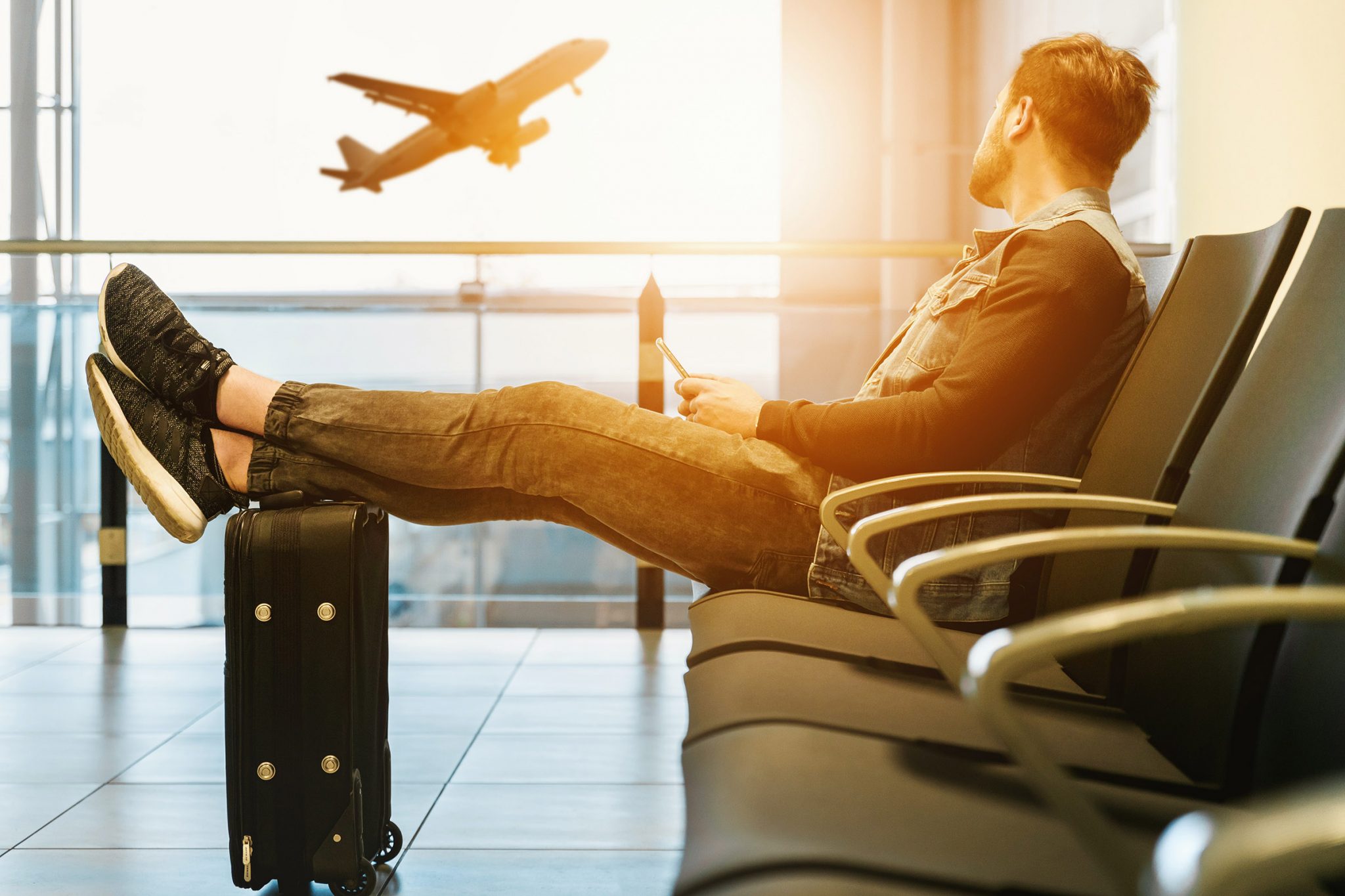 The hard facts of travellers' habits
Already in 2015, over 90% of all airlines offered check-in via kiosk. In a 2018 Statista survey, the airline industry predicted the popularity of in-person check-in desks would decline from 50% to only 26% in 2020. Over the same period, the share of travellers using mobile phone apps to check in was expected to increase from 11% to 28%.
Heady reports another interesting finding that 91% of us get frustrated when a business requires an app download. So people love using their phones but hate using apps. Noted!
Looking at the hotel industry, there is limited data to retrieve from such a traditional sector as few hotels are offering self-service check-ins yet. However, as the habits and behaviour of the traveller are so well-documented in other areas of their journey, it's highly relevant to draw parallels from the general tourism industry to the hotel industry, predicting an increasing expectation of hotels offering mobile check-in without downloading an app.
The habit of using smartphones while travelling is driven by several factors, including convenience, speed, and the ability to customise their stay. In addition, mobile check-in offers several benefits for the hotel owner and its staff, including lower costs, the ability to automate the guest experience, increased upsells, more time for essential tasks and improved guest satisfaction.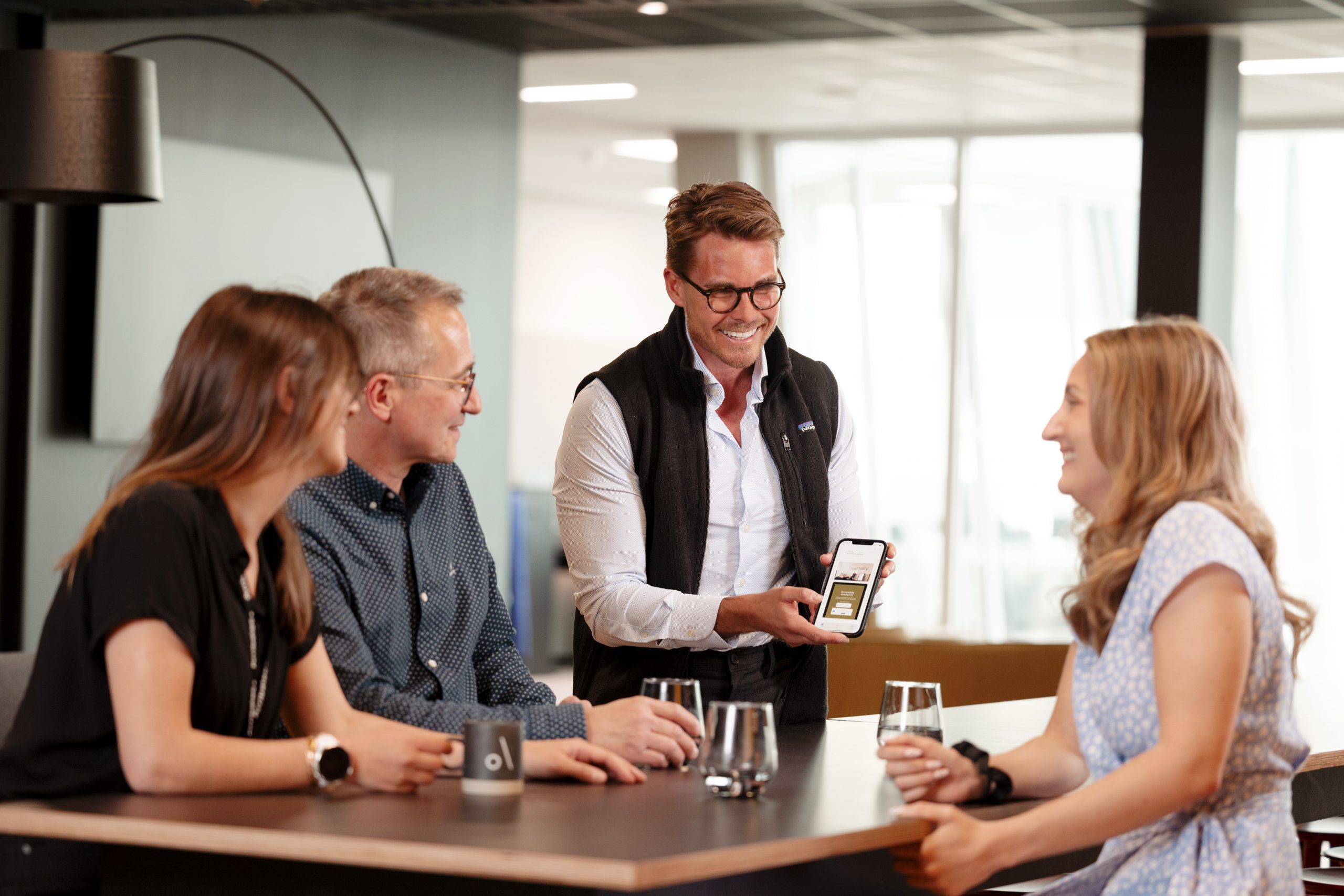 Why travellers choose mobile check-in
Speed and reduced stress
Mobile check-in solutions offer fantastic benefits for hotel guests, such as reduced stress for everyone involved. The process of checking in via a smartphone is often faster than traditional check-in methods, as guests can input their information and confirm their reservations ahead of time. This means that when they arrive at the hotel, all they need to do is pick up their room key and head straight to their room without wasting time standing in line at the front desk.
"Average check-in times, measured from when you approach the counter to when entering your hotel room, are typically measured in minutes. With self-service check-in solutions, they are measured in seconds."
Convenience and security
One of the main benefits of mobile check-in solutions for hotels is convenience. Guests can check in from anywhere, at any time, using their smartphones – a tool their always have in hand. Guests will no longer need to carry print copies of their documents and worry about misplacing or losing them.
Simple and tailored
Meanwhile, guests can easily find and manage their reservations, communicate directly with the hotel, order room service, join the loyalty program, purchase add-ons and more via mobile. Additionally, some mobile check-in solutions allow guests to choose their rooms, request extra amenities, and even order room service, giving them more control over their stay.
The benefits for hotels using mobile check-in
For hotels, mobile check-in solutions streamline the check-in and checkout process. Staff can still easily access guest information and room assignments while saving time on checking guests in and out. Mobile check-in reduces the need for additional front desk staff and gives the existing team more time to host and serve.
The financial benefits, primarily cost savings, for the hotel implementing mobile check-in solutions include eliminated cost of printing receipts, the reduction in staffed reception costs and the reduced need for check-in vending machines with their associated maintenance are some areas where savings can be made.
Mobile check-ins are also a gateway to additional upsell purchases and the opportunity to communicate directly with the guests on their preferred platform, enabling a personal touch. Lastly, digital checkout is a stepping stone to loyalty programs, which all hotels must leverage to stay competitive.
Examples of great mobile check-in solutions
Several mobile check-in solutions are available for hotels, including mobile apps, hotel web apps, text message check-in, and QR code check-in. Each option has its own features and benefits, so hotels should carefully consider their options before implementing a mobile check-in solution.
QR code check-in
One example is the use of QR code check-in, allowing guests to scan a code generated by the hotel, and then they can access the room without having to interact with the front desk. A downside is that they need to be on the premises to scan the QR code.
Hotel app check-in
Developing a dedicated hotel app is a great way to build a digital presence for the hotel with the hotel's own branding throughout and build customer loyalty. However, as 91% of travellers are reluctant to download apps, according to Heady.io, the vast development investments might not be worth it.
Web-app check-in
Web-app is a brilliant way to enable mobile check-in options for your guests, keeping the process entirely convenient and efficient while keeping development costs low. A hotel web app solution provides all the benefits. It is also flexible, so it can be easily tailored and updated to accommodate new trends, new strategies or a more personal stay. The web app integrates easily with your door lock system, whether key cards, pin codes or QR codes.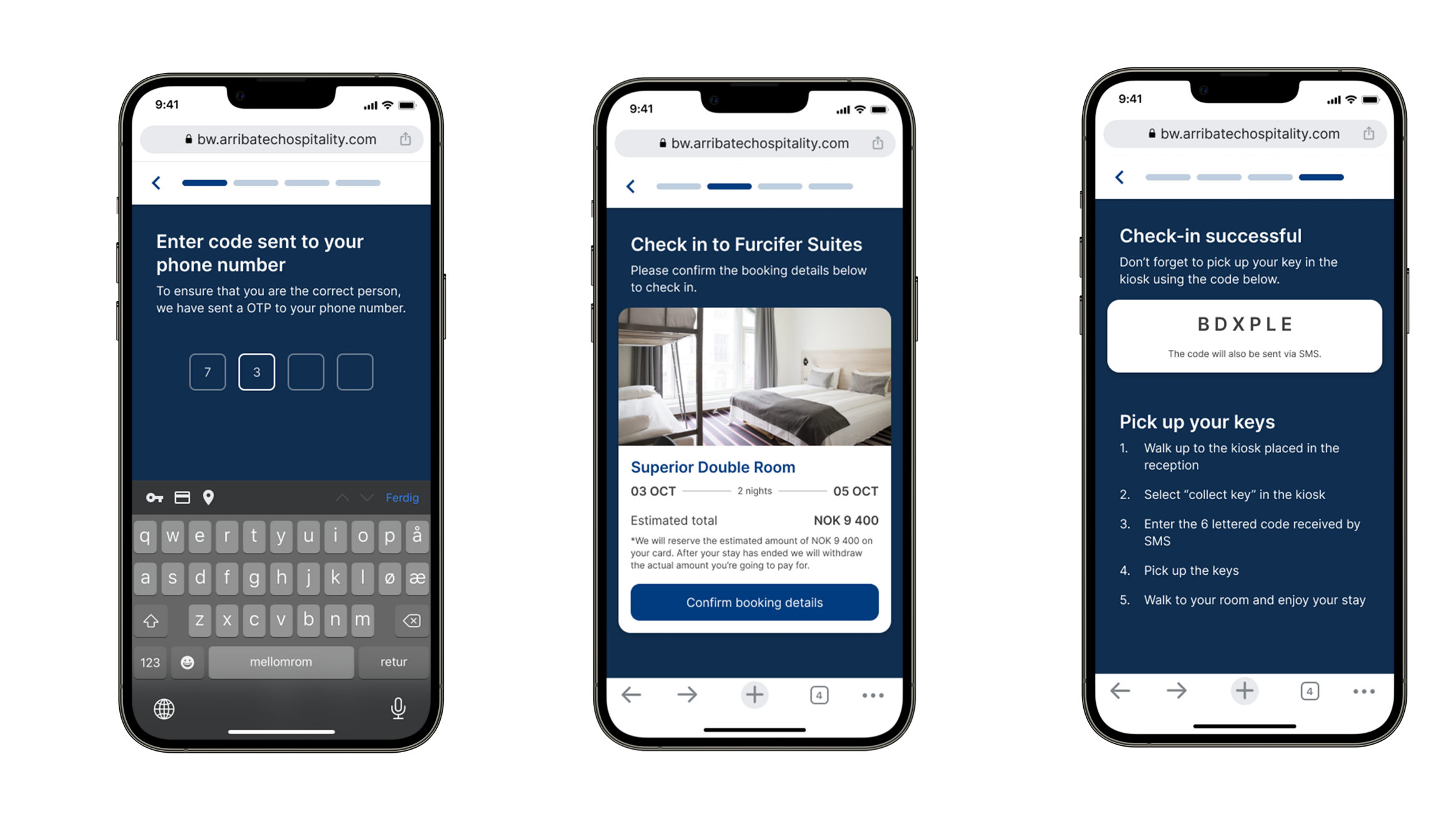 However, the guest – the heart of your business – will always be the focus. The mobile check-in solution you choose will succeed or fail based on whether the process is intuitive enough for you to figure it out quickly. Arribatec Hospitality is a well-known hotel web app solutions provider and specialises in simplifying the guest journey by design.
Self-service kiosk
Self-service kiosks are not exactly a mobile solution, but it yealds the same seamless self-service experience as travellers are used to from airports and other touchpoints. It has a lot of the same benefits for the guest and is a great alternative for hotels with their own mobile apps, as those who don't want to download the app can still get a digital and efficient experience.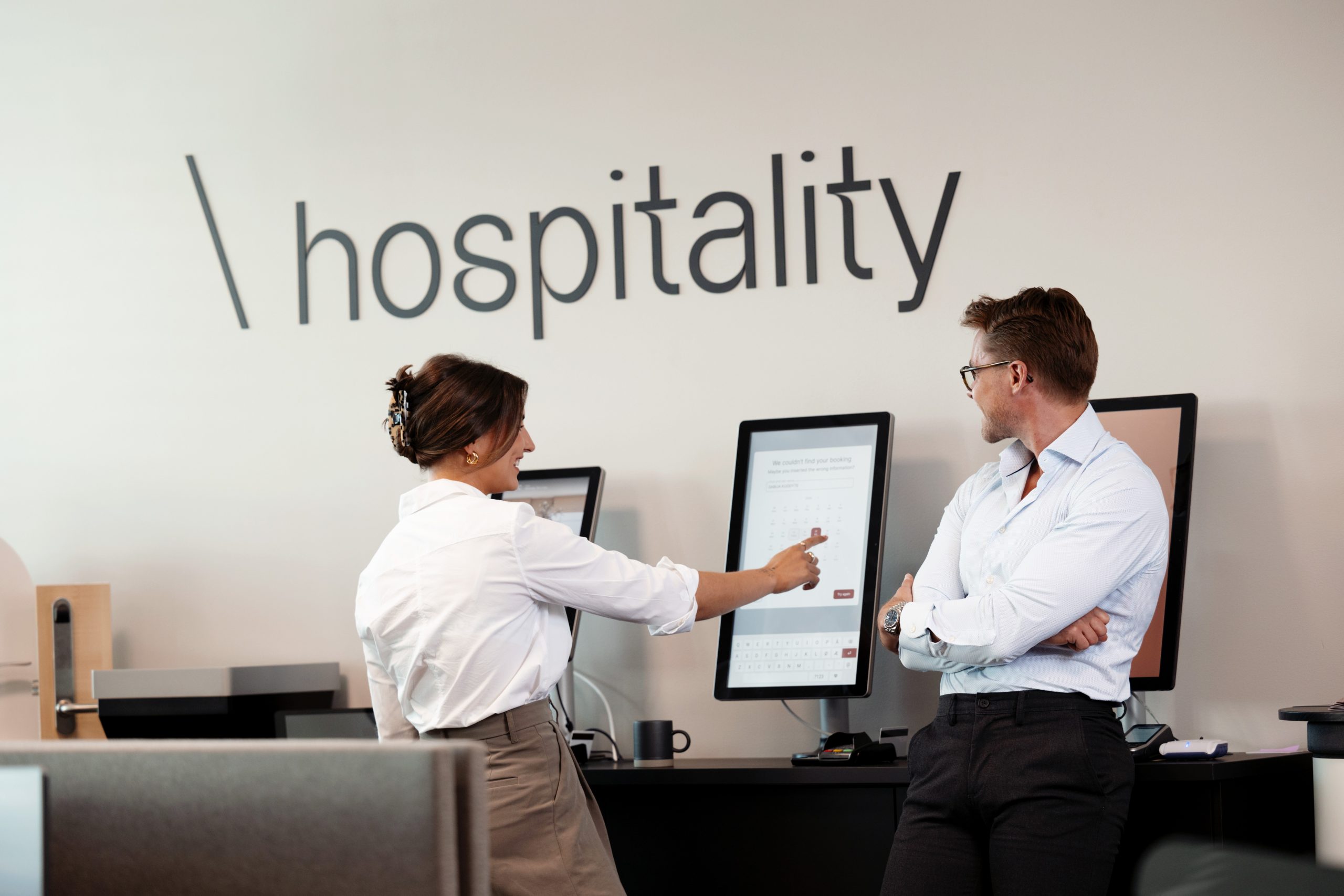 Does your hotel embrace this technology and take advantage of the benefits?
To conclude, travellers expect their journey to be fully self-serviced and digital and hotels should implement mobile check-in solutions as there are several benefits for both guests and hotel staff as long as the solution is well-developed and user-friendly. Looking at the changing habits of travellers, it's close to a demand that hotels offer digital self-service options.
As technology continues to improve, more hotels will likely adopt mobile check in, making the process even more seamless for guests, and it can, at a point, become a deal-breaker for guests having to use the old-fashioned front desk to get their room key. Not embracing the new technological era can harm your hotel's competitive edge and brand in the long run.
Arribatec Hospitality is the preferred technology partner for hotels with a range of tailored check-in and check-out solutions for hotels, including the mobile web app. They help you find the perfect mix of check-in solutions for your hotel.
Send an email to hospitality@arribatec.com to discover your possibilities.